Vik Restaurants
Build a complete table reservations system for your restaurant and manage take-away orders.
Requirements
Joomla 3/4/5
PHP 7.4 or higher
Cost meant for purchasing one License Key with a validity of 1 year for one website. Renewals are not mandatory, this is not a subscription, but Patches and Updates can only be installed if you have an active License Key for your domain.
Please consult our Terms and Conditions for more details.
1
.

Turn your website into an e-commerce

Table reservations and/or food ordering: you are all covered.

Vik Restaurants will turn your website into a modern e-commerce platform.
2
.

Digitalize your Restaurant

Step up your competitors and cope with the pandemic by digitalizing your business.

Manage all of your table or food reservations directly from your website.
3
.

Let your clients order food and book tables

Draw the tables of your restaurant and create menus with dishes and food.

Collecting take-away or delivery orders for your food could not be easier.
The perfect solution for any restaurant
Vik Restaurants is an extension born to build a complete reservations system for your Joomla website. Designed for any kind of restaurant, from the "Trattoria" to the Starred ones. Structured in two main sections: Restaurant and Take-Away.
Take-Away Orders
Accept online Take-Away orders for all your menus.
Restrict the delivery orders to certain zip codes and close the restaurant on some days of the year.
Allow the pre-orders or restrict the purchase to the current date.
Multi-language website
If you are running a multi-language website, you can translate menus, products, variations, toppings, attributes and deals for all the languages available on your website.
Take-Away menus
The Take-Away menus are very flexible: you can offer single meals, meals with variations and allow customers to pick additional toppings or build their "own pizza".
Add and manage your deals
Offer automated discounts through a smart system based on different types of deals. Highlight your active deals from the included VikRestaurants Take-Away deals module.
Deals can be available on any week days or disabled for certain days.
Food Attributes
Mark your food with some attributes to display intuitive icons to describe their characteristics, like Spicy, Vegetarian, Contains Nuts and so on.
Tables Reservations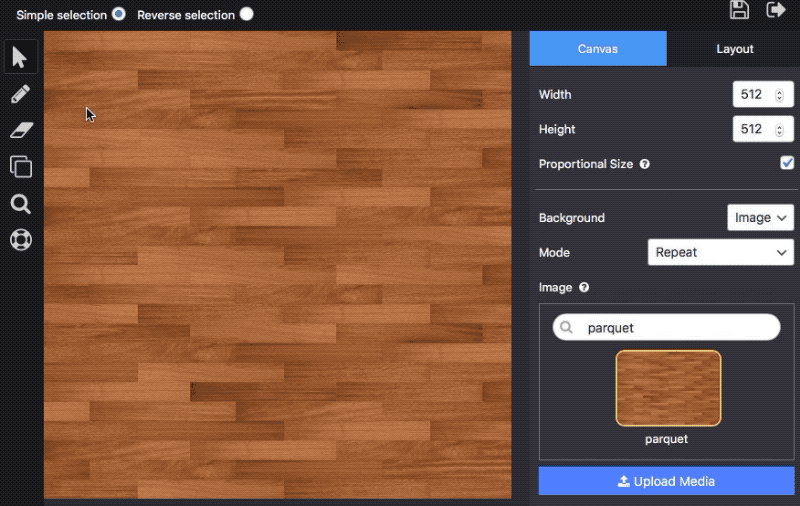 Receive online reservations for your restaurant at any Working Shift
Draw the map of your restaurant through an accurate page in the administrator section. Check the status of your rooms in real time to find free tables in just a few seconds.
Manage your Restaurant Rooms
Create all the rooms on your restaurant to host tables for customers. Rooms can be closed for certain hours or days, so that you can receive online reservations for certain rooms only in some specified periods of the year (like "Garden" area available only in Spring).
More than 1000 restaurant owners are already using VikRestaurants
Great extension for any size restaurant
I use it for a client site. they wanted the ability to have online reservations and paid online ordering. with the optional stripe.com integration this is a powerhouse of a program! There are a lot of options here. You can have basic products, or multiple options and topping variations that can affect prices. It is very straight forward for the most part. What questions I had were answered with the video tutorials and then it all made sense. Support is fast, and any issue or question I had was quickly answered. Good value because it works.
Super Bravo. All in one
I use Vik Restaurants for managing my restaurant. It was all what we need for restaurant booking and take away. The rating for the support should be more than 100. Prompt and efficiency. Absolutelty one of the best that I used.
Fantastic Support!
Loads of Features, practically I haven't found something I cannot do with Vik Restaurants. Very easy to use and configure. And if you have any problem your help is an email away and and the response mainly in the same day. Super! One of the best support I have ever received for a product I have bought! Answered in the same day, very clear explanations. Friendly.
— Leonard
Turkish Restaurant owner
Manage your tables
Table are used to assign a seat to a party. You can also merge different tables into a bigger one to receive reservations for larger parties. Tables graphics and parameters can be easily customized from the back-end of VikRestaurants.
Special Days
Override your standard configuration for certain days/periods of the year (like Christmas, 4th July, All Sundays or All August) to change working shifts, menus and deposits amount.
Restaurant Menus
Create your restaurant menu
Build the menus of your restaurant to promote your food with images and descriptions. If you are running a multi-language website, you can translate menus, sections, products and variations for all the languages available on your website.
Create a section for each type of food
Food can be categorized under sections (like Appetizers, Desserts and so on) and can have variations, so that you don't have to create multiple items for the same product (take a look at the "Cheesecake" variations in the image above).
Show the right menu for the right day
The front-end will display only the menus available for the selected date, so that your customers will see the food they will find for their reservation.
Payment Gateways
Paypal and other two methods of payments integrated
Vik Restaurants comes with a few payment options pre-installed such as PayPal, Offline Credit Card, Cash upon Arrival. However, Let the customers pay their orders online via credit card, and collect the payment through your preferred payment gateway.
Receive payments through 60+ payment gateways
Let the customers pay their reservations online via credit card, and collect the payment through your preferred payment gateway. In fact, the payment framework can be extended and it supports any kind of integration, even the ones requiring an SSL certificate or a 3D Secure Authentication.
In the
Payment Gateways
section of our website you can find a list of all the integrations available for some popular banks of the world. In case your bank is not in the
list
, you can always follow our Documentations page to see how you can develop a plugin for a custom payment gateway.
Take a look at more powerful features!
Custom Currency
Select which kind of currency you wish your users to pay with.
Deposits
Allow deposits per Reservation and per Person.
Shared Tables
Shared Tables can be created to share more than one reservation on one table.
Deals and Extras
Manage Delivery or Pickup for Take-Away Reservations with the possibility of adding additional costs and creating deals.
Closing Days
Define your closing days with a lot of options (every Monday, on Chirstmas, the second week of July, the whole month of August etc..)
Live map
Rooms and Tables can be easily managed by your employees thanks to the Live Map
Manage Reservations
Manage your Reservations from the Administrator section and set their code/status from a list of pre-installed options.
Interactive Menus
Create and publish interactive menus with Sections and Products.
Notifications
Let the users and/or admin receive a SMS and/or an email with the confirmation of the order.
This is what other customers think about VikRestaurants
Amazing Support and Fantastic Extension VIK Restaurants
We used Vik restaurants as a to go portal for our Bagel Business. Very functional and easy to use. Well worth the money. Automated emails are fantastic and easy to customize. Support is the best I have seen on any extension I have used in the last 5 years. Very Powerful, many scheduling features, and seamless PayPal integration. Set this up for my wifes Bagel Business, as a to go portal, and it took 20 mins start to finish to implement. I would gladly pay for this value again on future sites.
— Dan
Bagel Business owner
Excellent extension with great support
I replaced a paid system for a busy pub/restaurant. Integrates easily in to their workflow and provides greater flexibility than the previous system. A good investment. Tons of functionality from a basic booking system to online table management and ordering with SMS and email confirmation. Despite the huge amount of options this extension is very easy to use. The instructions are clear and it's easy to understand the workflow. Support is excellent. Difficult questions are answered quickly and helpfully by the author. Modifications to the extension are assisted also. This was replacing a monthly paid system and as such represents good value for money, especially when you consider the range of functions.
Get Vik Restaurants Today!
The perfect solution for Restaurant and Take-away orders
Get any questions or doubts?
After the purchase of Vik Restaurants you will be asked to enter the installation domain to activate your License that will give you access to the Support Hub. Registered domains with an active License will be able to receive official updates and patches through the Joomla native update functions. You can manage your licensed domains from your Account Manager at any time.